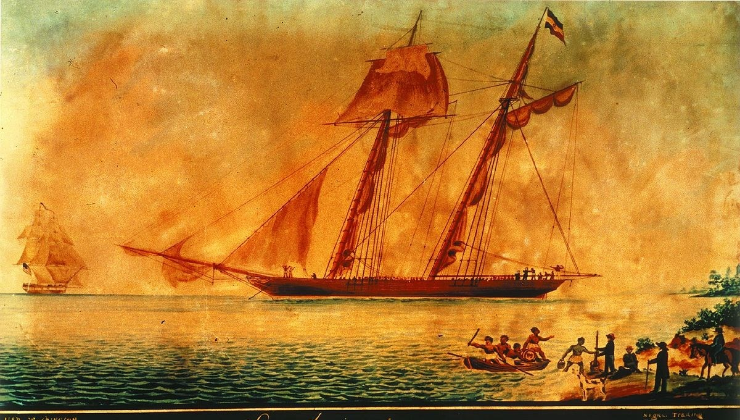 Please join us as we dedicate Montauk's first New York State Historic Marker to the people of the schooner La Amistad, who came ashore at Culloden Point in Montauk on this very day in 1839. They were looking for fresh water, food, and a way back to Africa. Instead they were captured and seized, along with the ship, and towed to Connecticut to stand trial for mutiny. We will celebrate how their courage, endurance, and righteousness eventually won them respect, support and, finally, the freedom that should always have been theirs.
When:
Sat, Aug 26, 2023 4:00 PM to 6:00 PM
Where:
Meet at the Gosman's Parking Lot
493 West Lake Drive, Montauk, NY, USA
Read complete item in 27 East.